About Us
---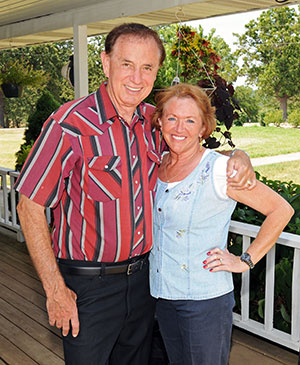 Forrest Lucas and his wife Charlotte founded Lucas Oil Products in 1989. Prior to that, Forrest was a truck driver for over 20 years. He and Charlotte were also owners of a nationwide long haul trucking fleet. Experiencing first hand the need for better lubricants and fuel treatments to maintain their fleet of trucks, Lucas Oil Products was started with the simple philosophy of producing only the best line of lubricants and additives available anywhere.
Through innovative product research and development, along with aggressive marketing programs, Lucas has established itself as a top selling additive line in the American truck stop industry. Lucas is also one of the fastest growing additive lines in the consumer automotive industry. By producing a premium line of oils, greases and problem solving additives, has firmly establish Lucas's prominence in these marketplaces.
Lucas also produces a heavy duty line of products for the industrial and agricultural markets. President Forrest Lucas sums it up, "Our forte' is to make better products for industries and specialty situations that are not having their needs completely satisfied by other oil products and, believe me, the major oil companies have left a lot of weak spots.
We have an excellent staff and a world of technology which we have gained through years of research. Together we have done a great deal in a short period of time and we intend to do a lot more."
Lucas has long been directly involved in the American racing industry through multiple vehicle sponsorships and racing event promotions, at all levels. Seeing a need for better lubricants in this industry, the Lucas people went to work again. The end result produced a line of second to none, high performance engine and gear oils for the racing industry. Lucas racing products have proven themselves on NASCAR, NHRA, IHRA, USHRA and ATPA tracks across the country.
The Lucas success story has been built upon hard work, an unparalleled line of premium products and an unwavering commitment to customer satisfaction. This single formula for success will continue to guide Lucas Oil Products as it grows in the years to come.
This same commitment for superior Lucas Oil Products and customer service will be applied in our cattle ventures.